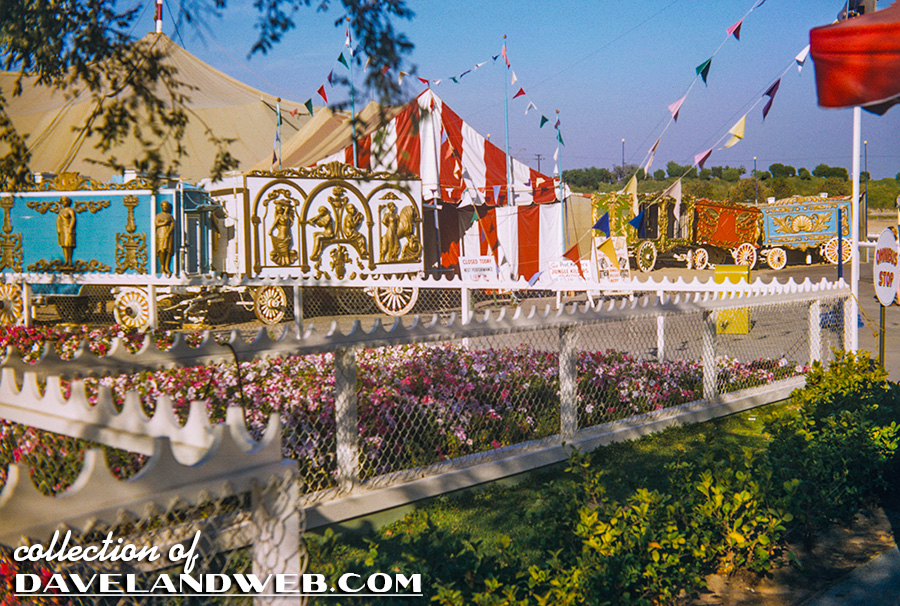 With this shot of the short-lived Disneyland Circus, I naturally zoomed right in on the signage; here is a closeup for you: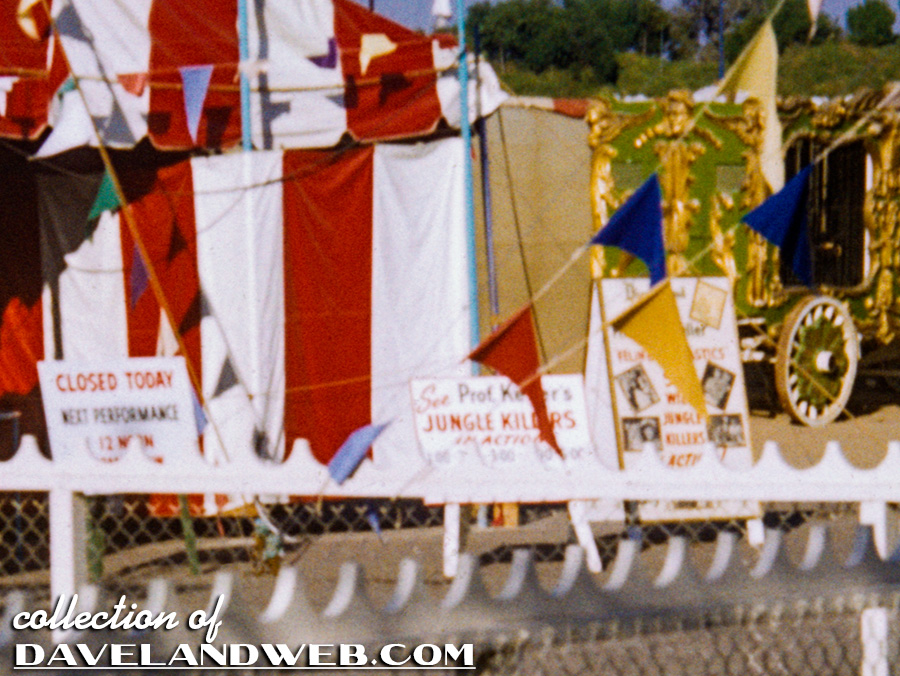 I have also included a close-up for Merlin of the Blacksmith Shop area that he requested yesterday.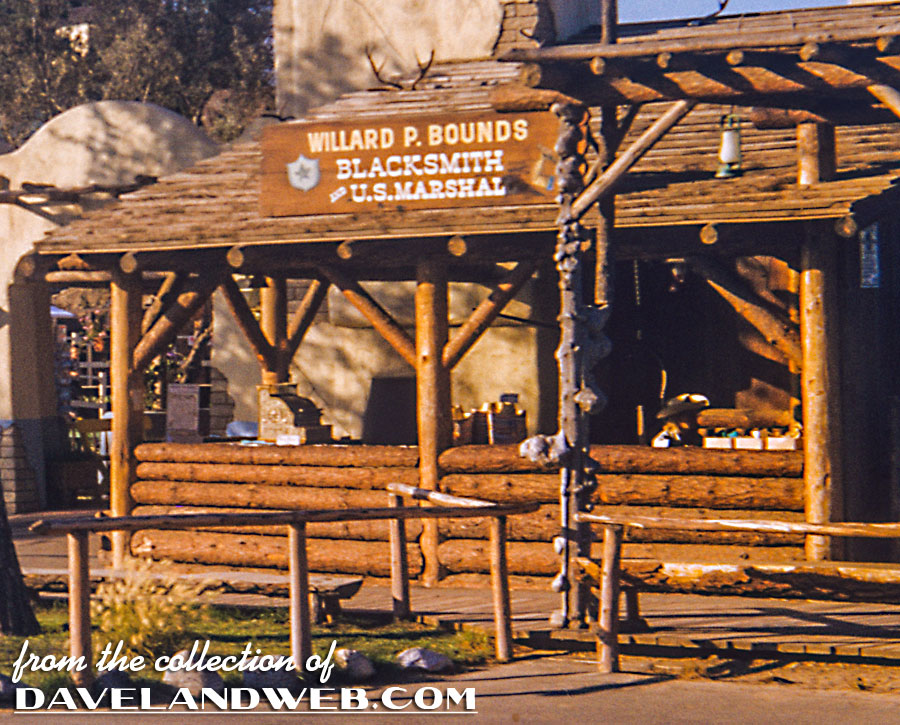 For more Disneyland photos, visit my regular
website
.
Also–please vote @ TheDisneyPortal.com for my site, davelandweb.com/disneyland. Many thanks in advance!