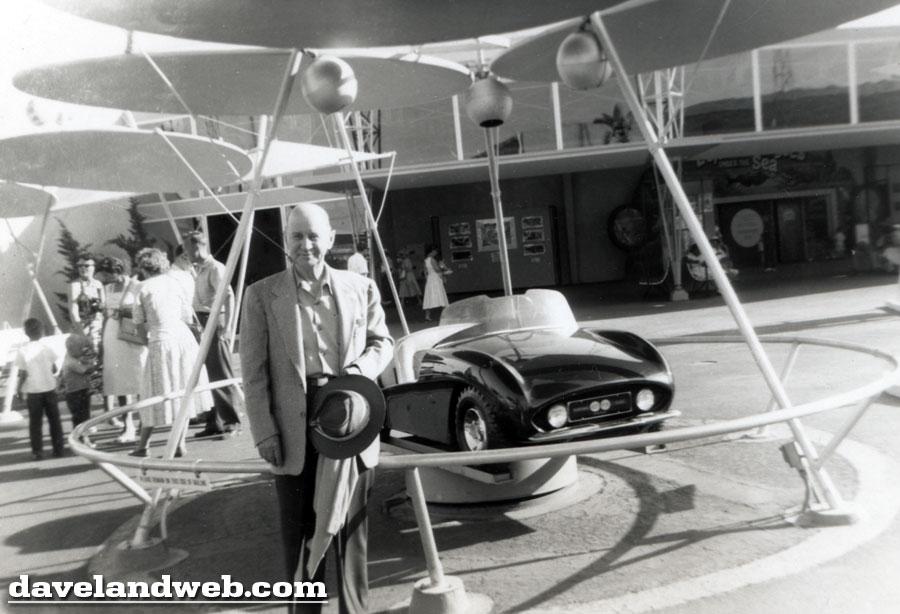 It may not be a significant day to you, but for this group of guests, it sure was a day of fun and smiles. In shot #1, this guest is so awed to be standing in front of Walt's personal Autopia car that he takes his hat off in respect. In the background, you can see the entrance to the 20,000 Leagues Under the Sea movie prop exhibit.
In shot #2, she doesn't give a hoot about cars and motors; she just wants to show off the still very young landscaping.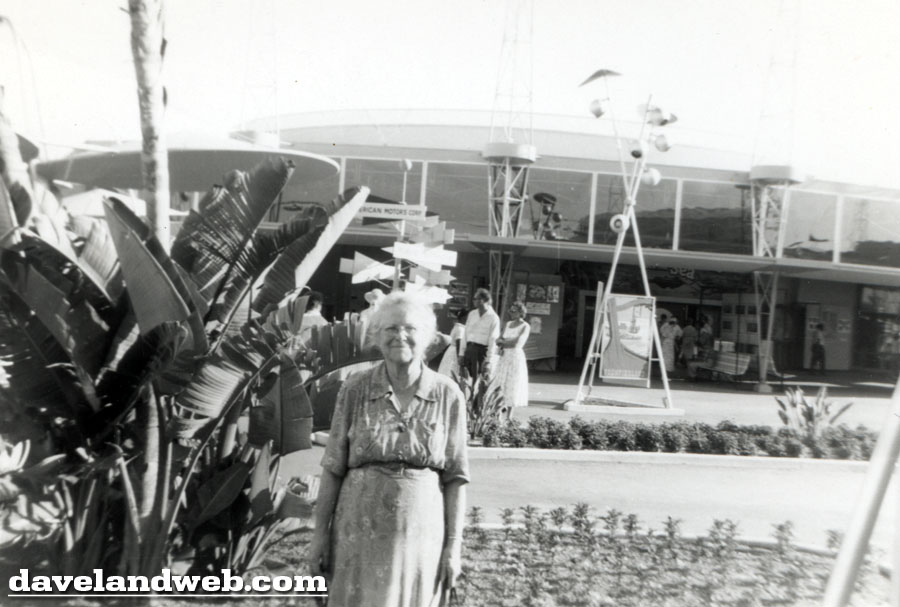 Over at the Chicken of the Sea Pirate Ship, you can almost reach out and grab this man's guide book!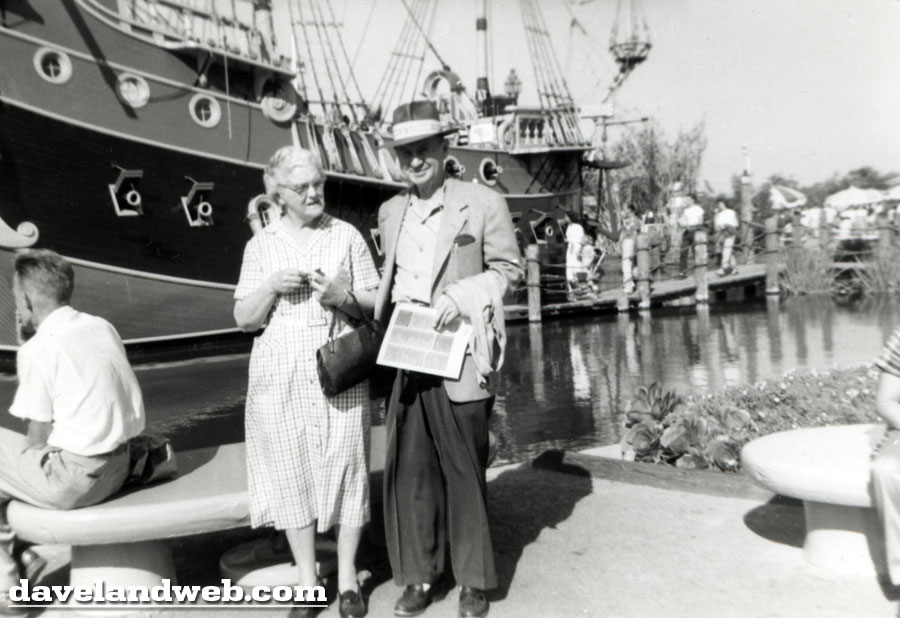 Last stop for today is one of the teepees in the Indian Village with Fort Wilderness in the background: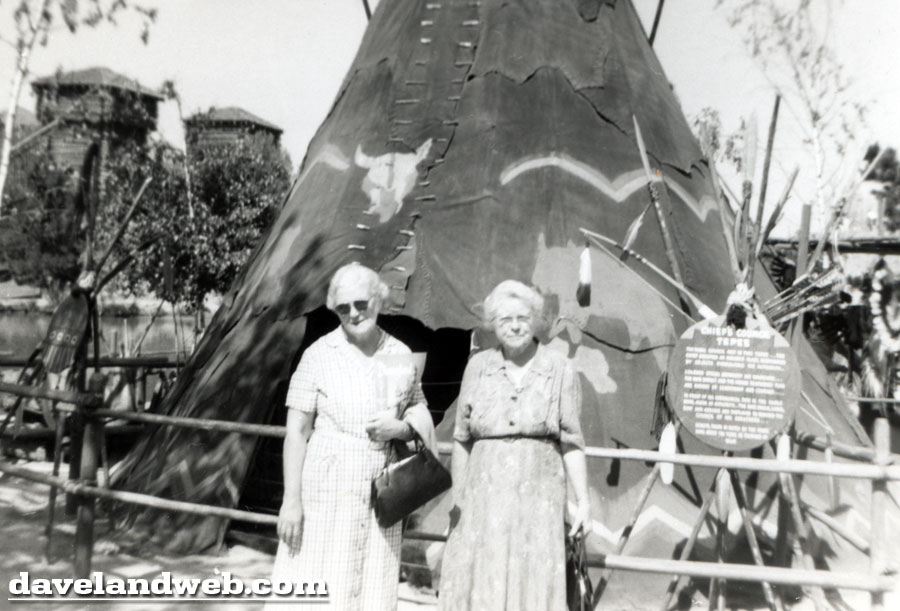 See more vintage & current Disneyland photos at
my regular website
.