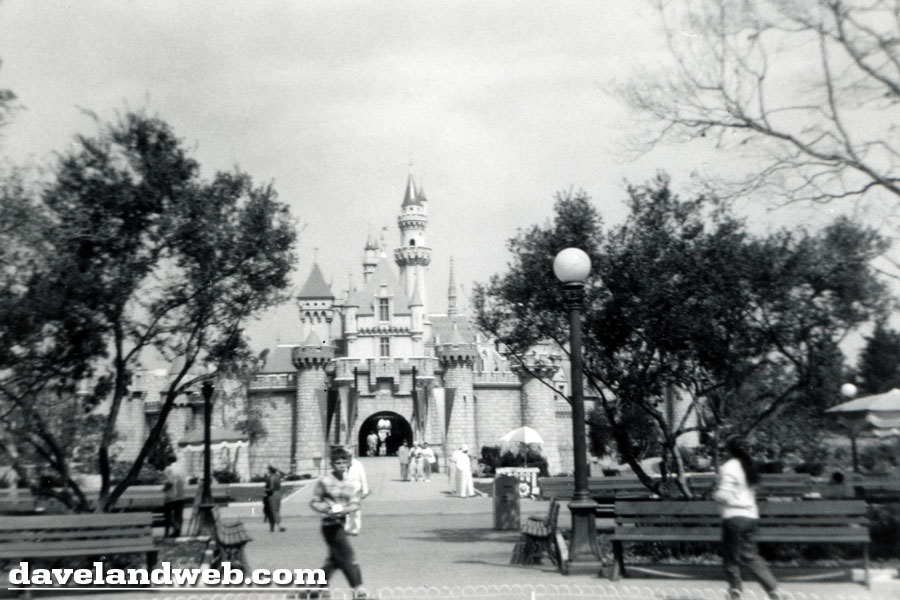 Even though there are a few White Wings in the area, that ice cream cart looks like it's missing a cast member. Might be a good time to swipe a chocolate covered frozen banana outta' there!
White Wing has his back towards us...ok, time to move in fast! I can almost taste that frozen treat now.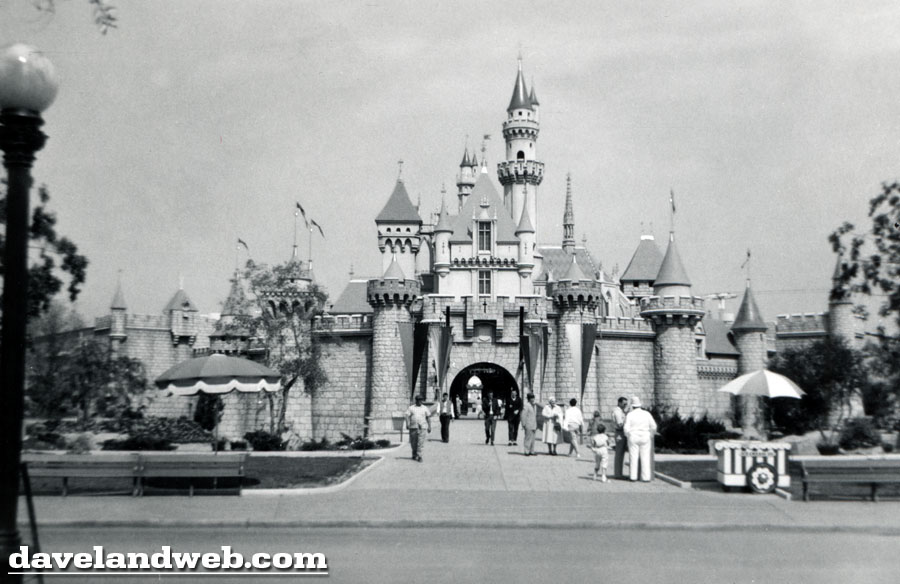 See more vintage & current Sleeping Beauty Castle photos at
my regular website
.