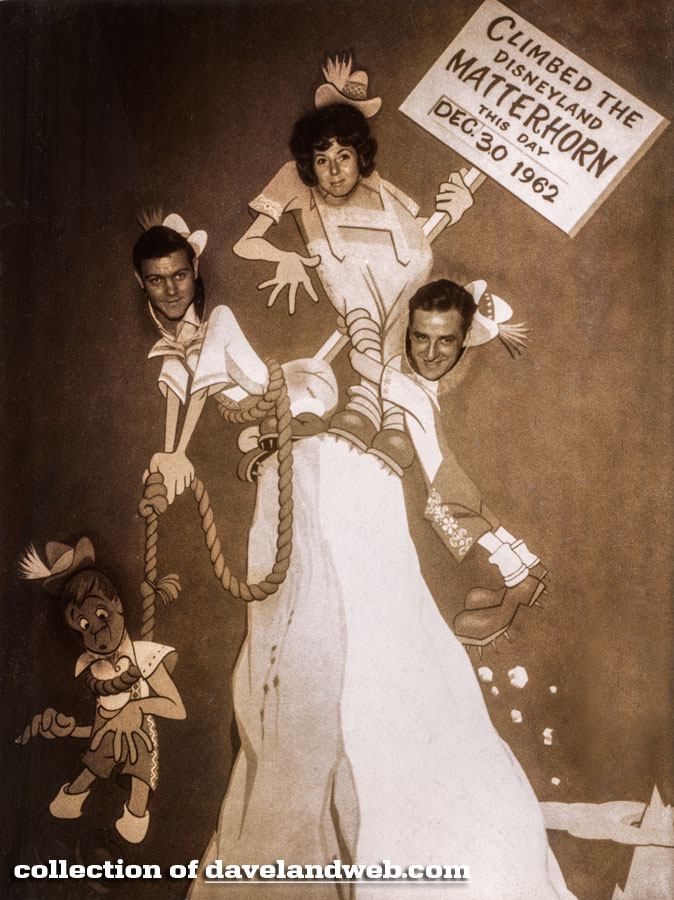 Today, I present another look into the neurotic mind of Daveland, and why I pick to purchase the photos that I present to you each day. First you'll see a previously posted fun shot with guests posing behind a cartoon cutout, making it appear as if they are climbing the Matterhorn. Why would I buy another similar shot? Well, the 2nd one is slightly different, since there are guests filling up all 3 slots. In the first one, a cartoon face substitutes for the duo who can't fill out all of the available space in the cutout. Here's the unretouched photo:
Thanks to a little blood, sweat, and tears (it's a new filter in Photoshop!), here is a somewhat cleaner version of the same shot: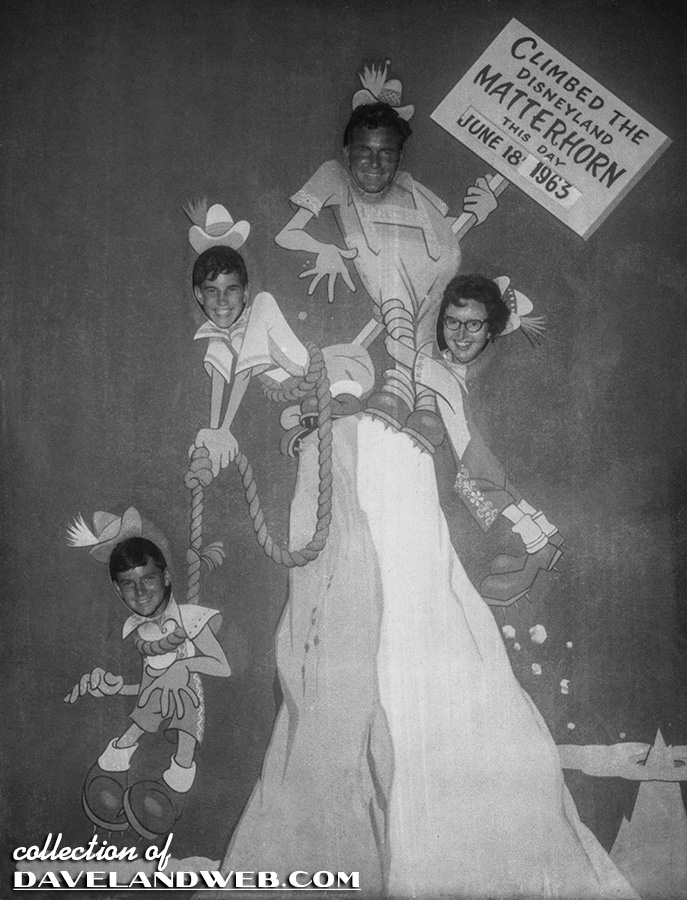 And now, enter into the deeper neuroses that haunt my mind. Still thinking the photo (which was probably shot using a fairly unstable Polaroid stock) was a mess, I decided to recreate (in color no less!) the actual cardboard cutout: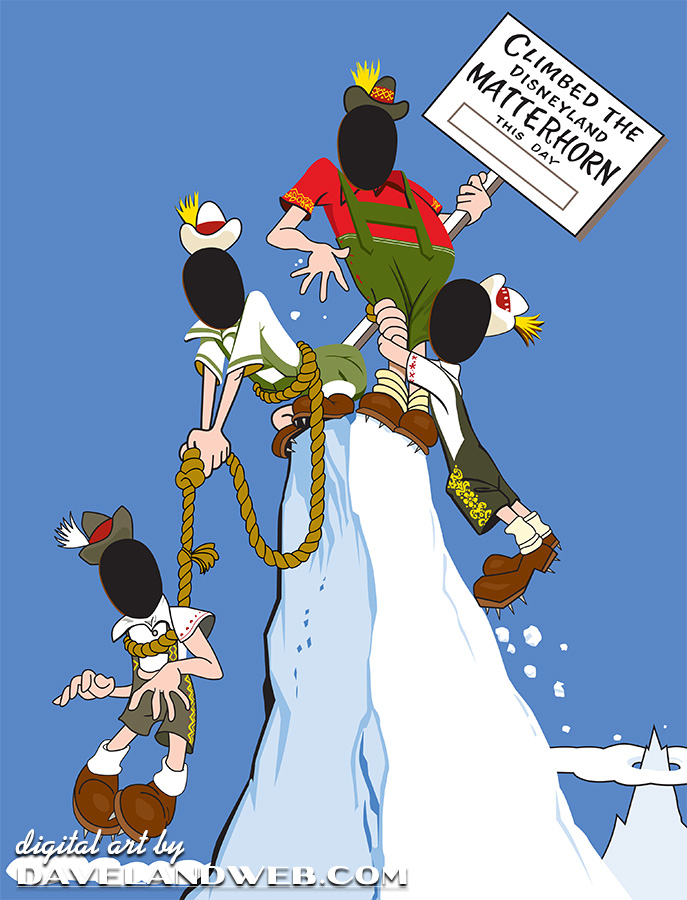 Anybody want to enter the time machine and pose with this cutout?
See more vintage & current Matterhorn photos at
my regular website
.