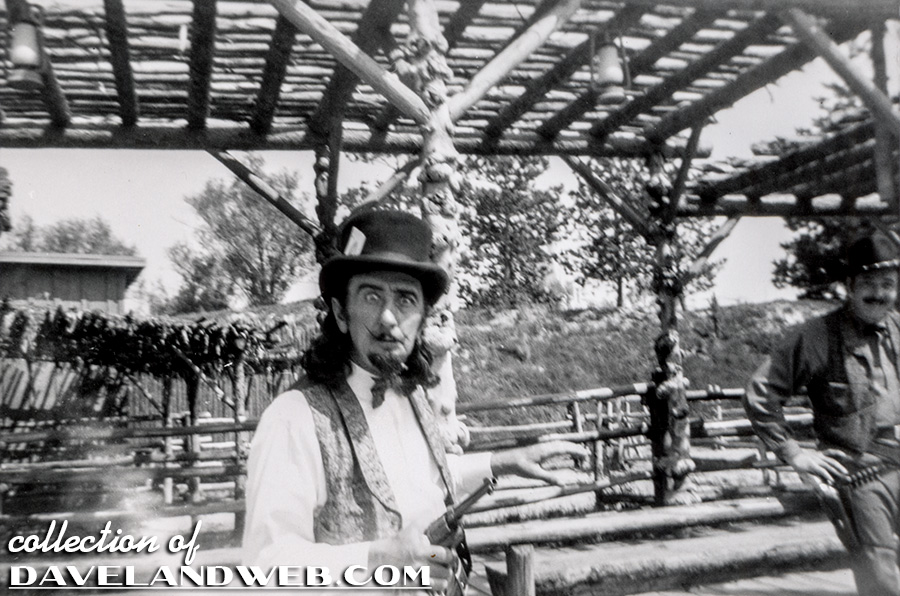 After yesterday's post, I figured we'd stick around Frontierland for a little while longer. Unfortunately, it looks like we've encountered a heap of trouble—it's Black Bart! Well, maybe he's not as dangerous as he looks...he's probably just a big ol' ham. Even Sheriff Lucky on the right seems to be amused at him mugging it up for the guest snapping this photo. These negatives were undated, but most likely they are from 1955 or thereabouts. Some of the other shots in this series may be from a year or so later...hard to tell if all these negatives were actually related. I just take what I can get, folks!
Everyone seems a little bit more serious in this photo: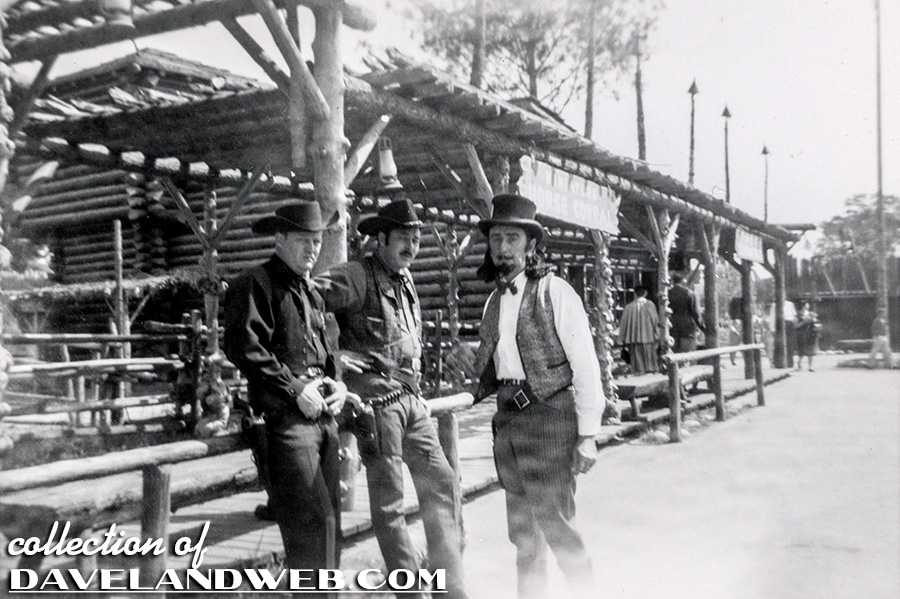 See more vintage & current Frontierland photos at
my regular website
.