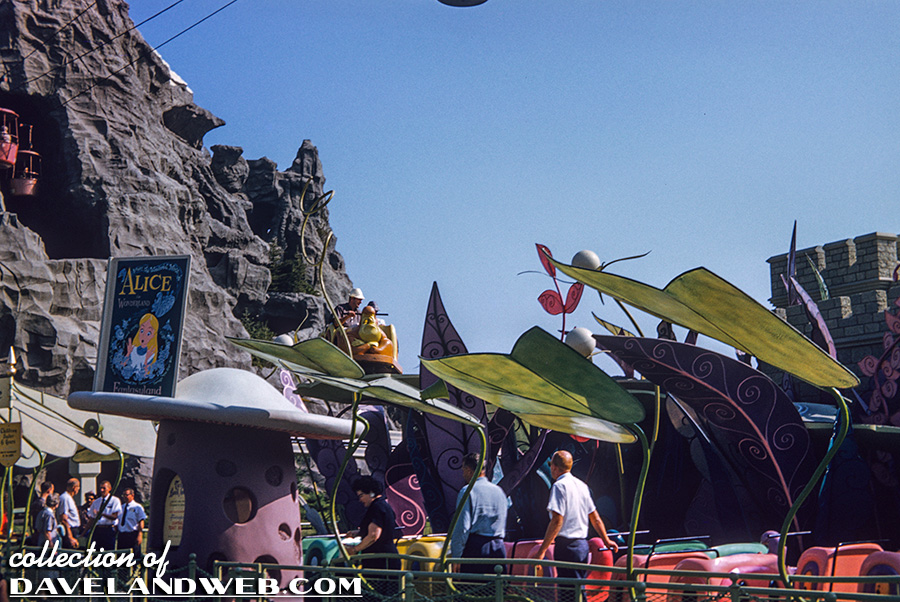 We come to the end of the series today, where we still find ourselves in Fantasyland. Shot #1 is at the Alice attraction. Shot #2 shows Alice's other attraction, the Mad Teacups (with Mr. Toad and The Skyway providing a nice supporting cast!). Although Alice wasn't a favorite movie of Walt's, apparently he thought she was perfect for the park.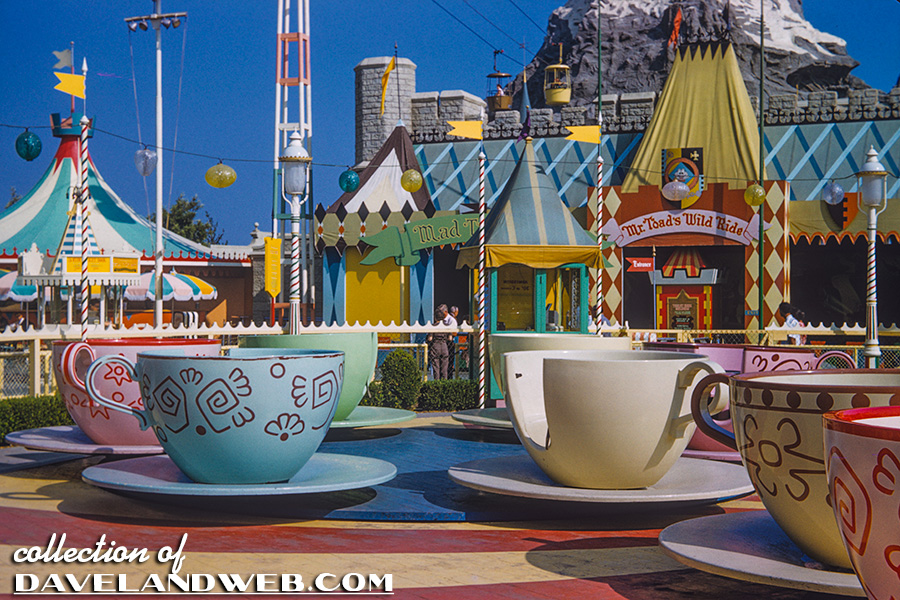 Here we have Dumbo in glorious widescreen, enhanced for 16x9!! Be sure to scroll all the way to the left, readers.

And one more of Dumbo for all you Dumbo fanatics: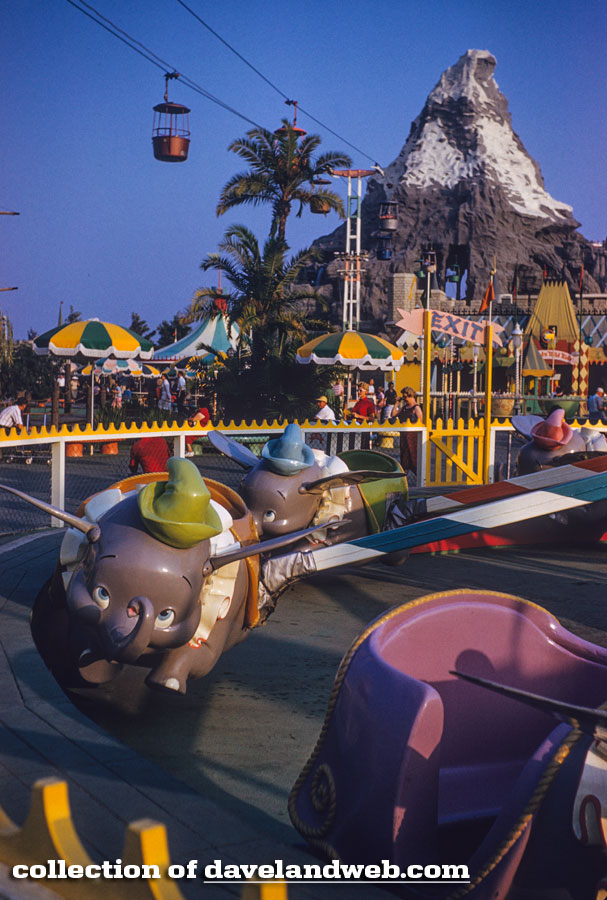 I am guessing that this shot was taken facing the Midget & Junior Autopias. And btw: many thanks to yesterday's expert panel on guessing where the landscaping was. CoxPilot - your answer sounded the most plausible!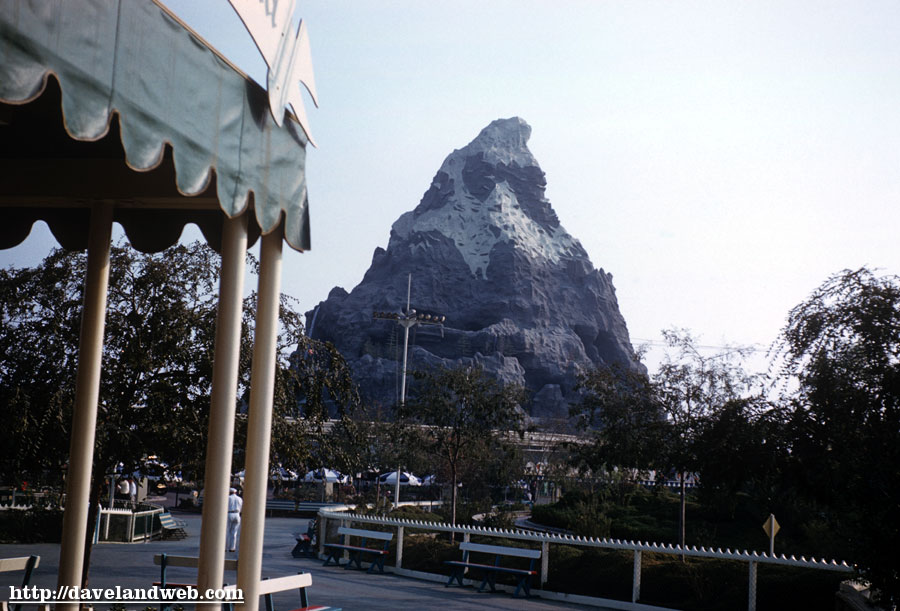 Poor Monstro; he obviously hasn't heard of Crest Whitening Strips.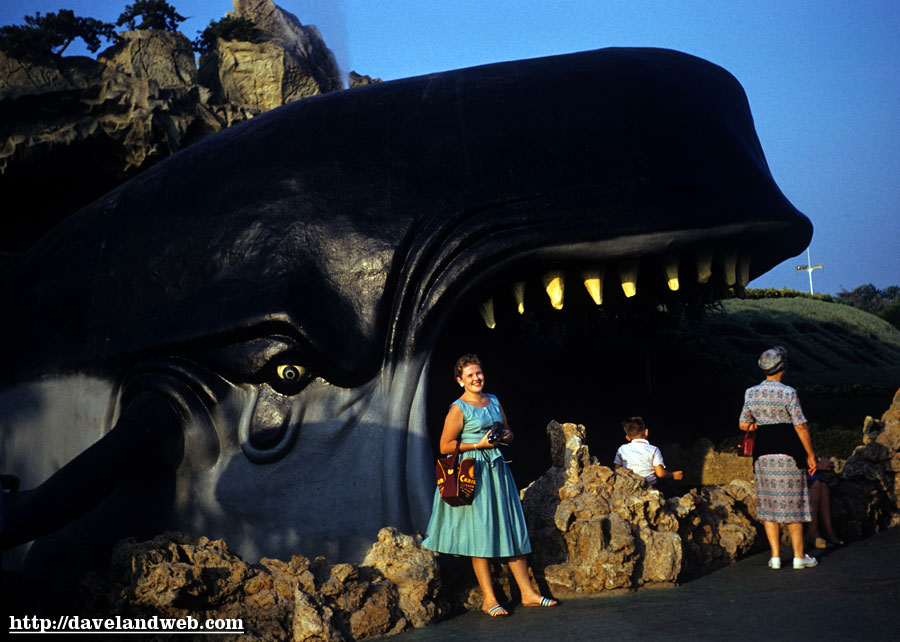 See more vintage & current Fantasyland photos at
my regular website
.