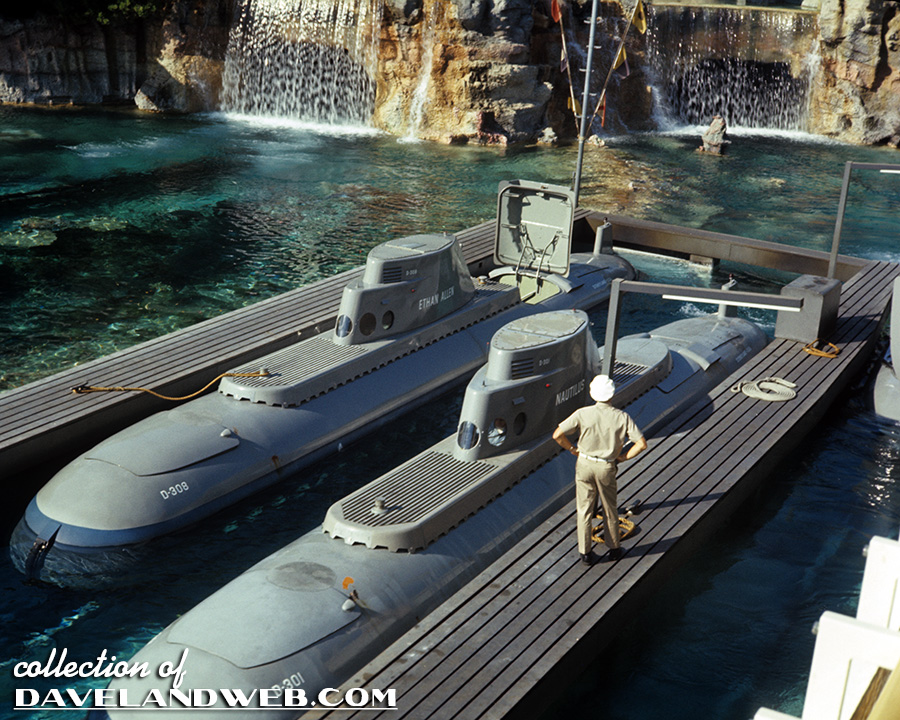 A lot of ground to cover today, so hang on folks and make sure you have your morning beverage of choice ready, cause it's going to be a long one! The post is starting out with a vintage (July 1970) Submarine Voyage photo, followed by some pics showing the progress on the Nemo Submarine Voyage. Plenty of activity was occurring behind the barricades, including the Submarines in motion, "deep-sea" divers, construction folk, and some AA crabs/seagulls.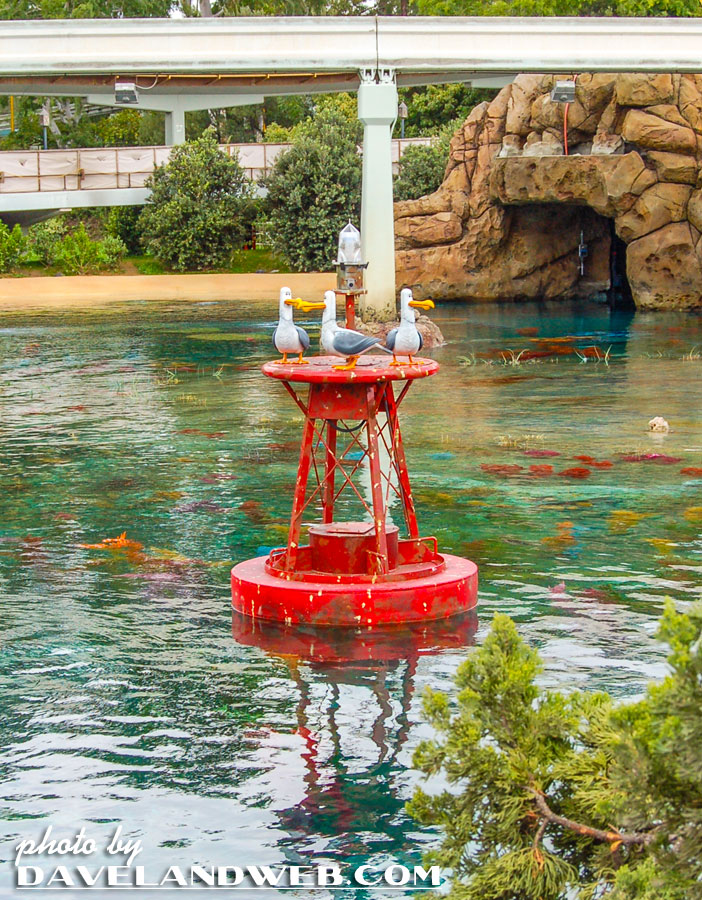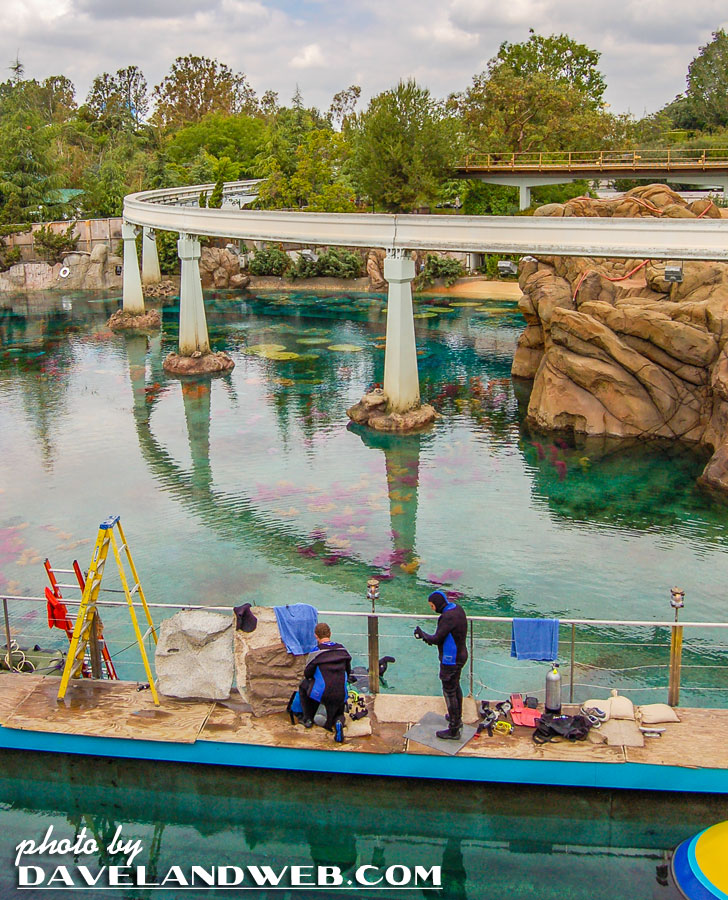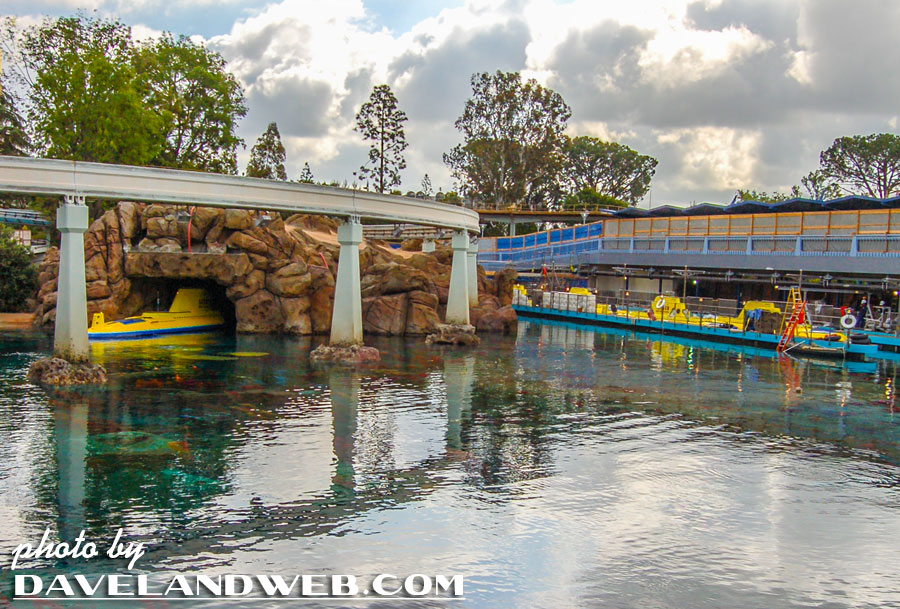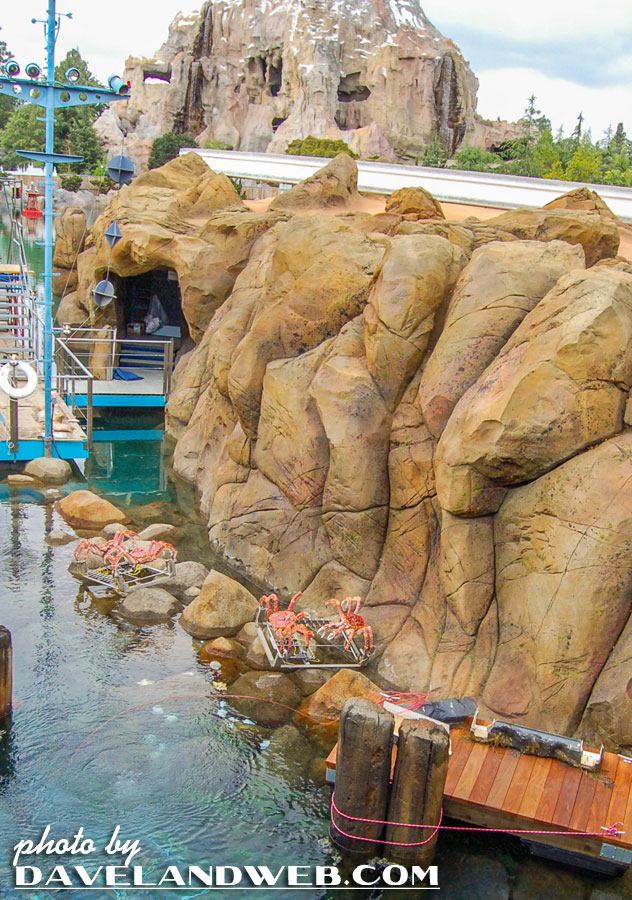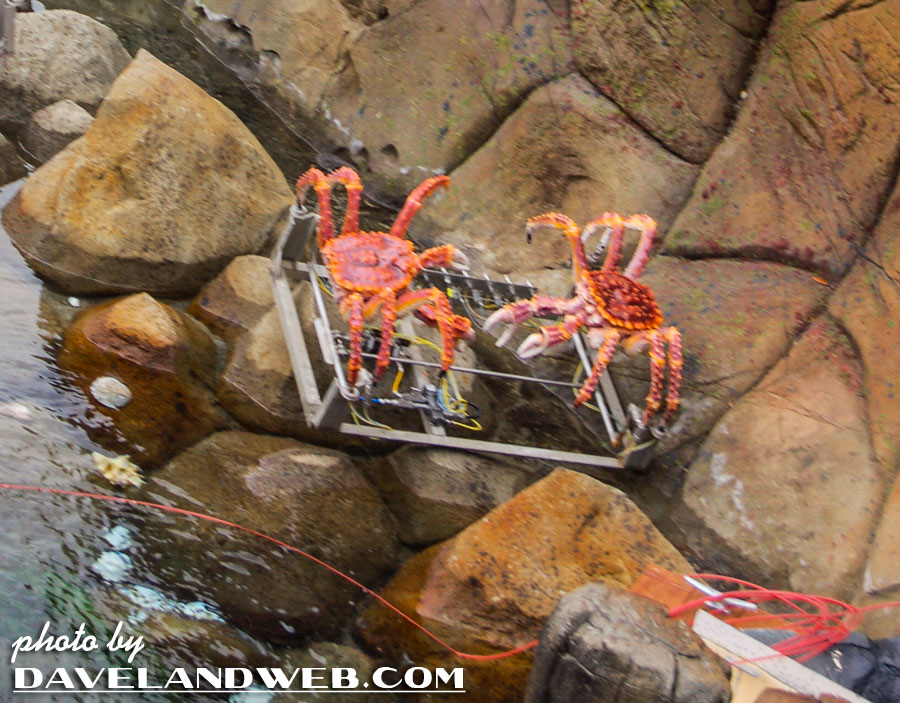 You can see the rest of my Nemo Sub photos on my
website
. Over on the Rivers of America, there is even more activity, as Tom Sawyer's Island draws nearer to its May 24 due date for completion of phase 1. A new Pirate Crow's Nest has been erected next to Harper's Mill, and what appears to be the back of a marooned Pirate Ship is getting framed on the island. The rafts are providing transportation for the construction crew between the island and dry land. Sadly, the moose in the river is now in need of a little makeover as well.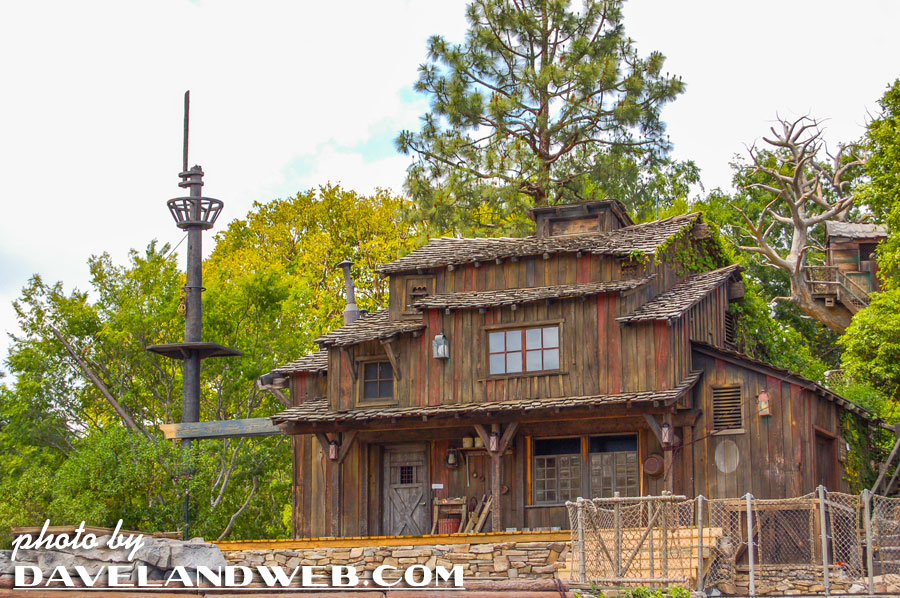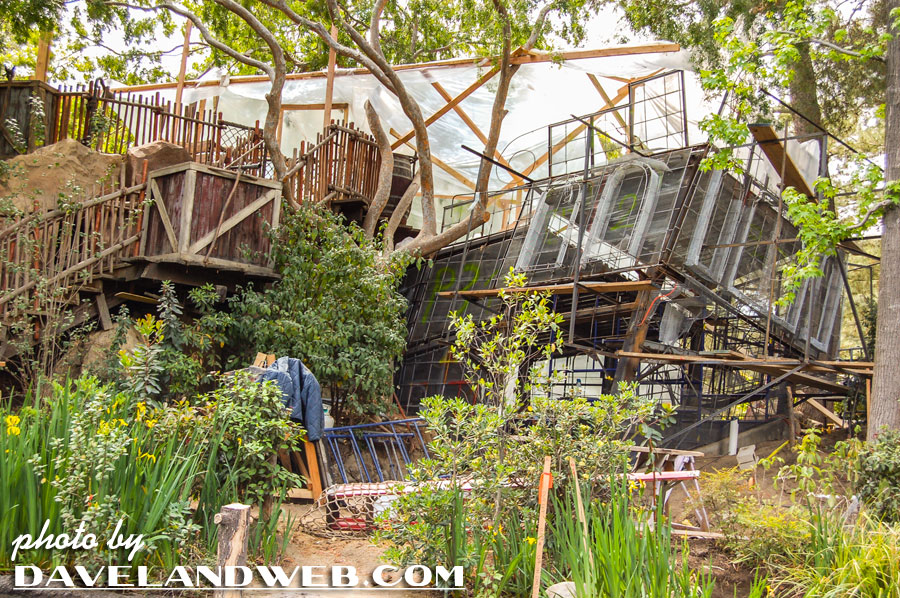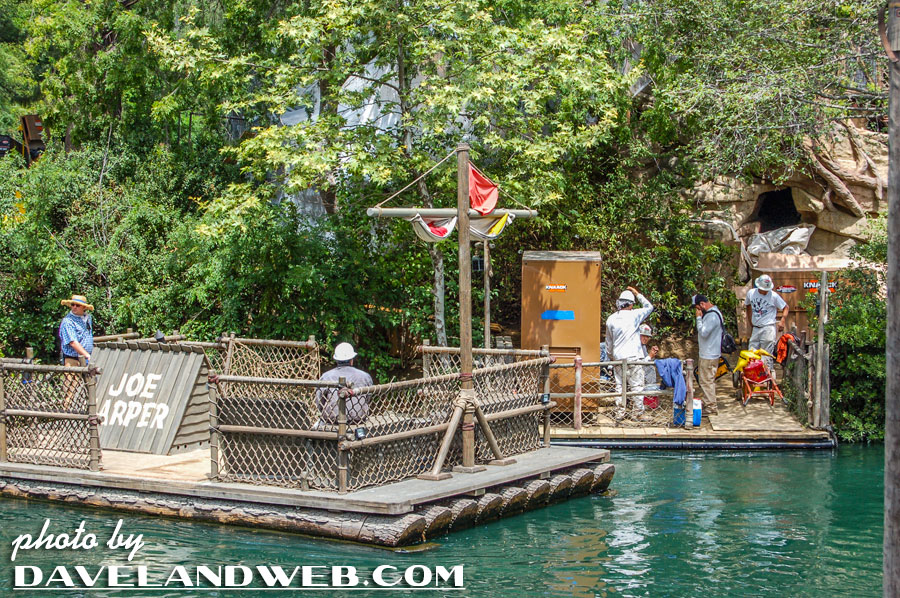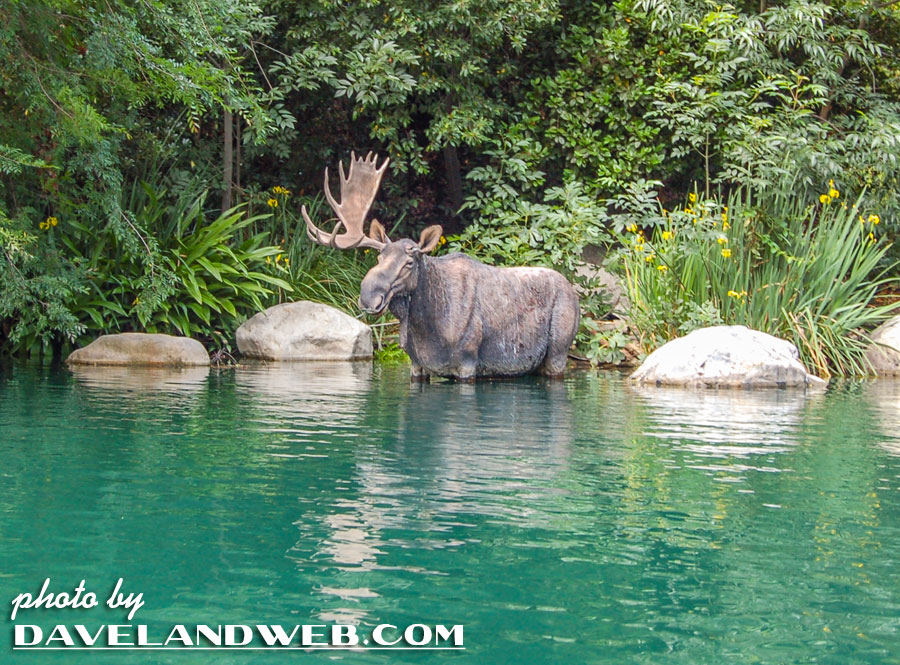 For more Tom Sawyer Island/Pirate's Lair construction photos, visit my
website
. California Adventure is also seeing some construction work, as the Midway Mania ride continues to slowly take shape.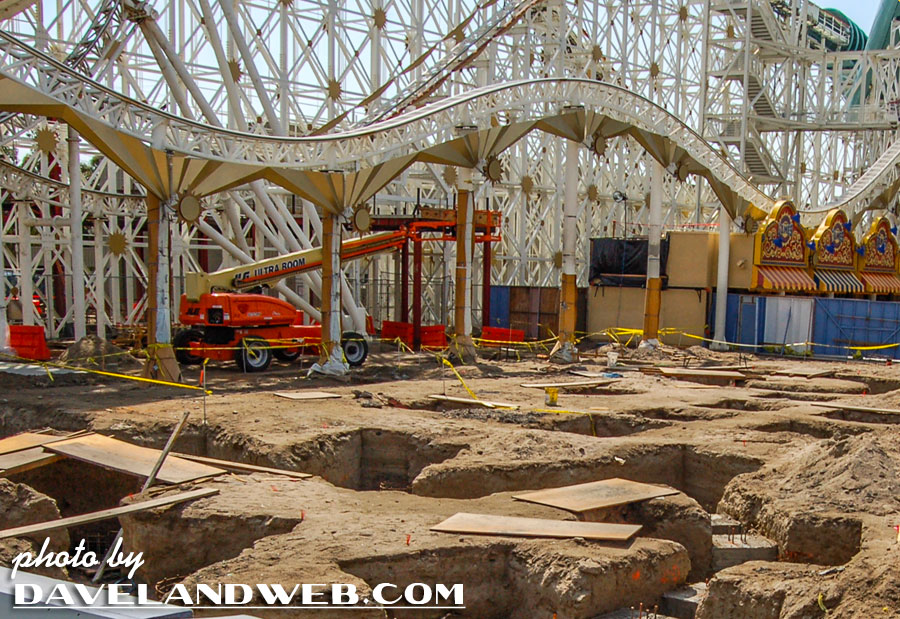 I also found the sign that was in Friday's post, and can say that 50 years later, it's still looking pretty good. As as Walterworld said, it is over by the currently unused Fantasyland Skyway Station. You'll note that the Skyway designation is no longer hanging there.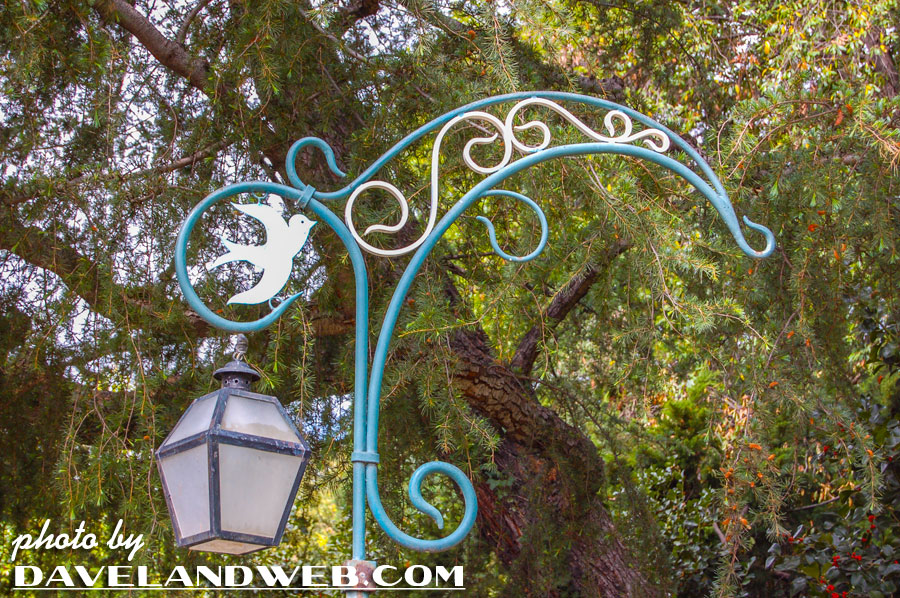 For more vintage & current Disneyland photos, visit my regular
website
.